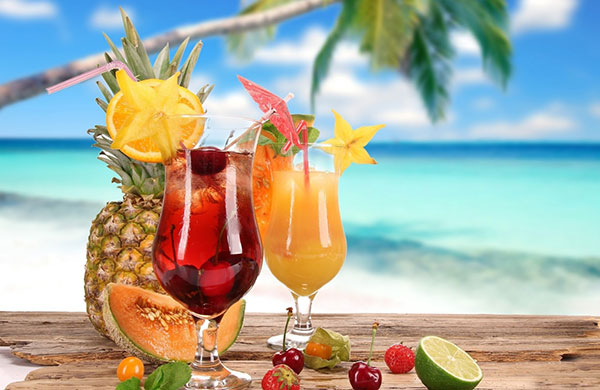 The next time you throw a party, try these summer drink recipes. Throw in some fancy straws and umbrellas and your guests will love them—and you won't have to take anyone's keys away from them, because there's no alcohol included, which sets a great example for your children. Most of the drinks are pareve; however, some call for milk
Fruit Loops
Fruit Loops combines the sharp tastes of pineapple, cranberry, orange juice and sweet grenadine syrup. Stir and serve over ice, garnish with an orange slice and a cherry.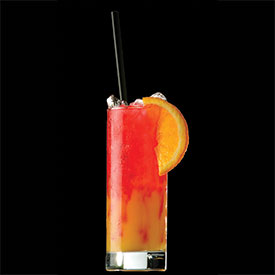 Ingredients
• 3 ounces pineapple juice
• 2 ounces orange juice
• 1 ounce cranberry juice
• 1/2 ounce grenadine syrup
• Slice of orange
• Ice
In a chilled highball glass, add ice and stir in juices. Add the grenadine syrup and garnish with orange slice.
Nojito
This is one of the most popular mocktails served at paries. It has all the taste of the Mojito with far fewer calories.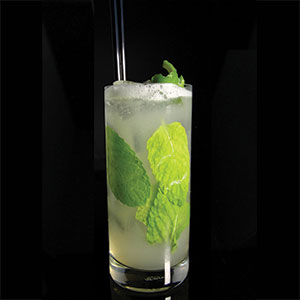 Ingredients
• 1 oz lime Juice
• 4 oz club soda
• 6 mint leaves
• 2 teaspoons brown sugar
Pour the lime juice, brown sugar and mint leaves into a highball glass.
Bruise a few mint leaves using a spoon so that their juice can get out. Let this mix rest for a few hours for best results. Fill the glass with ice and stir.
Top with club soda and add a twig of mint for decoration.
Pina Colada Mocktail
This is a popular non-alcoholic tropical drink made with cream of coconut and pineapple juice, and served either blended or shaken with ice. Garnish with a pineapple wedge and maraschino cherry.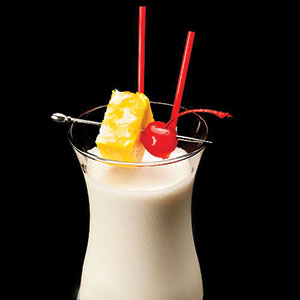 • 2 ounces coconut cream
• 4 ounces pineapple juice
• 1 teaspoon coconut flakes
• 2 cups crushed ice
• Maraschino cherries
• Pineapple, sliced spears
In a blender, add crushed ice, pineapple juice, one-half teaspoon coconut flakes and coconut cream. Blend mixture until smooth and creamy. Pour into a stemmed glass and garnish with cherries, pineapple and coconut flakes.
Mockarita
A mock margarita, or a "mockarita," is so good, you definitely won't miss the alcohol.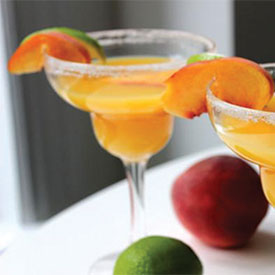 Ingredients
• 6 ounces limeade concentrate
• 1/2 cup orange juice
• 2/3 cup unsweetened grapefruit juice
• 4 cups crushed ice
• Lemon or lime wedges
• Coarse salt
Place limeade concentrate into a blender along with orange juice,and grapefruit juice. Begin blending them together slowly, gradually add the ice to the mixture. The drink should have a slushy consistency by the time you're finished. Serve in a margarita glass. For the classic treatment, rub the rim of your glass with a lemon or lime wedge, and dip the rim into coarse salt. This drink is a real show-stopper.
Summer Rain
This cocktail is perfect on a hot summer night. It's sweet, sour and delicious.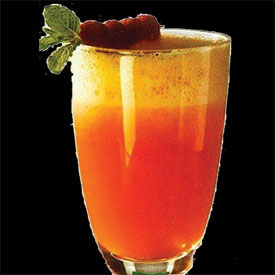 Ingredients
• 1 oz raspberry puree
• 1 oz grapefruit juice
• 1 oz pineapple juice
• 2 oz orange sherbet
• 1 oz lemonade
• Raspberries
Blend all ingredients (except lemonade) briefly with half a glassful of crushed ice and pour into a glass. Add lemonade, garnish with raspberries, add straws and serve.
Virgin Banana Margarita
This is a surprising twist on the classic frozen margarita. It's a refreshing drink that offers just the right mix of sour and sweet.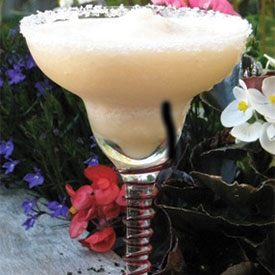 Ingredients
•1/2 cup freshly squeezed lime juice
• Lime wedges
• Sanding sugar, for glasses
• Ice cubes
• 3 bananas, peeled
• 1/4 cup granulated sugar
• 1/4 cup milk
To sugar the rims of the glasses, rub a lime wedge around rims. Fill a saucer with sanding sugar and dip the glass, upside down, into sugar. Then fill the blender half full of ice cubes. Add lime juice, bananas, granulated sugar, and milk; blend. Taste for sweetness, adding more sugar, if desired. Blend a few seconds more; pour into sugar-rimmed glasses. Serve immediately.
Virgin Strawberry Daiquiri
This is a decadent, guilt-free drink that will make you smile and feel like you're on a tropical island.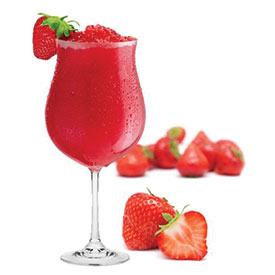 Ingredients
• 3 1/2 ounces frozen strawberries
• 1/8 cup ice
• 1/2 ounce sweet and sour mix
• 1 dash grenadine syrup
• Strawberries for garnish
Place strawberries, ice cubes, sweet and sour mix and grenadine in a blender. Blend until smooth. Add more ice or less depending on your taste. Pour in a tall glass and enjoy.