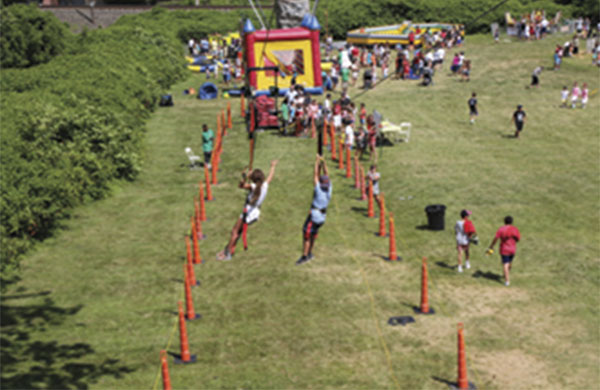 Unbelievable—the first word that comes to mind after seeing how the Hatzalah of the Jersey Shore Carnival was put together. It was filled with many fun and exciting community events, making it one of the greatest days of hesed this community has ever seen.
For those that may not know, Jersey Shore Hatzalah is an independent organization with dedicated volunteers who serve their patients during sickness, emergencies and accidents. After years of serving their patients, the volunteers decided that they want to give more to them and to the community. After brainstorming countless ways to bring joy to the children of our community, the idea of the Jersey Shore Hatzalah Carnival was born.
The carnival featured activities for all ages, including rides, ambulance tours with the EMTs, games, prizes, a petting zoo and face painting. There was even a 200 foot long zip line, which brought about even more smiles to children's faces as they got to ride down from one end of the massive JCC field to the other.

Along with the countless rides and characters in costumes, there was a car raffle and a beautifully displayed Chinese Auction, both were very exciting! The carnival was also well stocked with barbecue, cotton candy, ices and fresh popcorn, providing for snacking between the various activities.
They also provided fire engine tours, bringing together the local fire and police departments, which not only gave the community a sense of security, but it made such an impression on our young children's' minds. By day's end, thousands of community members and local residents had come together for a day of fun in support of those who protect them year-round.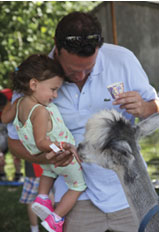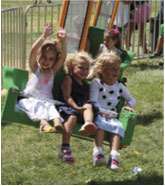 For three consecutive years, the carnival committee has come up with fun and exciting new ideas. To bring about such joy to young children, while raising money for such an amazing organization, is not something many people can pull off.
The carnival was truly a day for all ages—from the kids enjoying the games and rides and the teens working the booths to the adults checking out the auction and car raffle, every attendee really had a blast. For months, the committee worked non-stop to put together a day to remember, and with the great weather, numerous sponsors, countless volunteers and positive synergies from the day's countless hesed events, it was a day we'll never forget.
We cannot wait to see what is in store for the Fourth Annual Hatzalah Carnival Visit our website: hatzalahcarnival.com to see more pictures from this year's event!
Hatzalah EMS of the Jersey Shore is an independent organization. Their emergency phone # is (732) 531-9988. Please save it in your phone today.