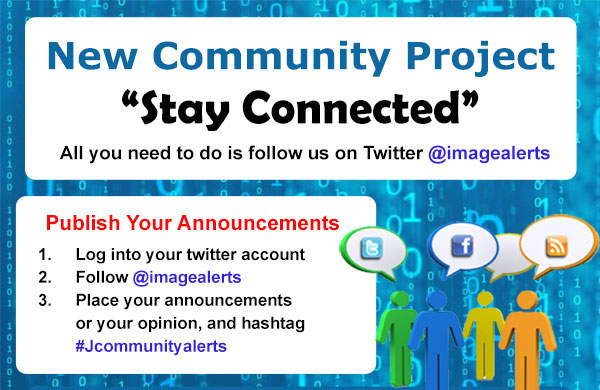 The New Community Project "Stay Connected" is notifying members of the community
about events and announcements by using social media's like Facebook, Instagram and Twitter.
Information about community events, organization fundraise,  Shabbatton, holidays, hesed volunteering hours, sharing a ride, and praying tehilim.
You can also post your opinion and statements about any of your concerns.
Follow us on Facebook, Twitter etc…   @Imagealerts. Hashtag #Jcommunityalerts