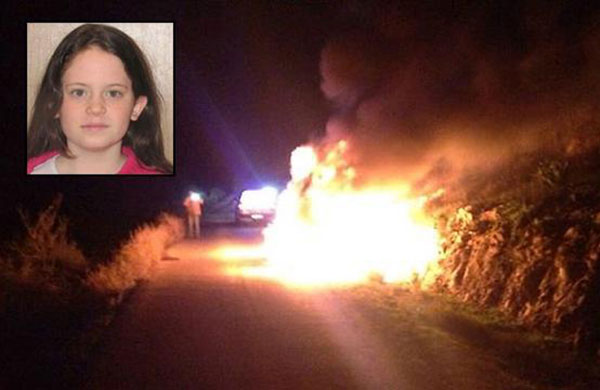 Ayala Shapira, the 11-year old Israeli girl who was critically wounded by a firebomb attack in the West Bank in December 25, is now able to move and speak to her family.  She awoke from a medically induced coma.
Shapira suffered third-degree burns on her body and face in the terrorist attack that transpired in between Ma' ale Shomron settlement and the illegal outpost of El Mayan, where the family resides.
Ayala's parents said a petrol bomb smashed through the car window while they were returning from an extra-curricular math class.  Ayala's father, Avner, was lightly wounded from the attack.
Two Palestinian teenagers from West Bank town of Kfar Azzun took responsibility for throwing the firebomb.
Ayala's aunt teaches at Barkai and the students will be raising money to help pay for her medical expenses needed.
The Barkai Kids bake sale will be in memory of Robin Ashkenazie a"h, as well.
Yael and Eddie Sassoon will be hosting at 1223 East 7th Street, 1pm-4pm.
Plus see the flyer for more details.
Tizqu l'misvot!