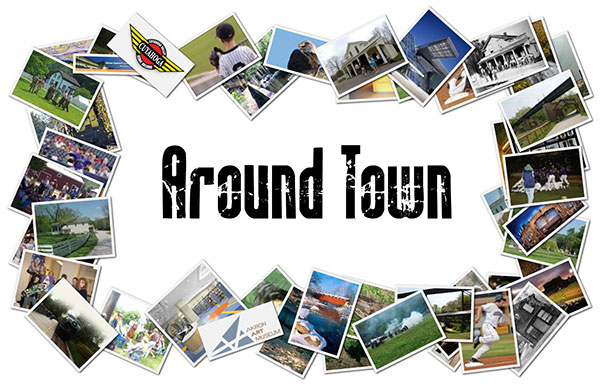 Sephardic Meals When You Need Them
There is an exciting new initiative at NYP/Weill Cornell Medical Center, in Manhattan. The Sephardic Community Meal Program, sponsored by Rachel and Jeff Sutton, will bring a taste of tradition and comfort to patients from the community that have a loved one in Cornell Hospital over a Shabbat weekend. Members of the Sephardic community now have an option to order special Sephardic foods by simply dialing the Chesed 24/7 helpline at (845) 354-3233 ext. 1103 (before 11 am Friday). If a last minute emergency arises, and the meals have not been ordered, additional foods will be placed in the Chesed Room's Shabbat warmer, so you too can have a taste of home.
Last year Chesed 24/7 renovated the Chesed Hospitality Room in partnership with the Gindi family, in memory of Jack Gindi. This room, located on the second floor, has provided immeasurable relief to families in need and the new Sephardic Community Meal Program is just one more way that Chesed 24/7 is there for you—so that no one ever feels alone in the hospital.
The 12th Annual Lena Cymbrowitz Health Fair
At Assemblyman Steven Cymbrowitz' 12th Annual Lena Cymbrowitz Community Health Fair, visitors explored dozens of vendor tables, featuring an array of health tips, nutrition advice and potentially lifesaving information.
"I was pleased to see so many members of the community take advantage of the free screenings, giveaways and health-related information," said
Cymbrowitz. "It was great to bring all these great organizations and sponsors together in one place for the benefit of the community." The event raised funds for Dynamic Youth Community, a local drug rehabilitation organization.
Maimonides Cancer Center
Celebrated 10th Anniversary
On June 9th, Maimonides Medical Center celebrated the 10th anniversary of the Maimonides Cancer Center and honored patients with a party at the LeFrak Center, at Lakeside Prospect Park, in Brooklyn. Special guest, Greg Kelly, co-host of Good Day New York, was the emcee of the celebration. Highlights of the event included a parade of cancer survivors, led by the Brooklyn Nets Marching Band, and musical entertainment provided by a band comprised of Maimonides physicians and cancer survivors.
FJCC Leaders and Borough President Adams Discuss Community Concerns and More
The Flatbush Jewish Community Coalition (FJCC) have been very busy. First, leaders met with Borough President Eric Adams to discuss issues affecting the borough's growing Orthodox Jewish community.
The Albany battle to achieve tax credits for yeshivah parents was the community's number one priority. It is imperative for BP Adams to be supportive and encourage the borough's large assembly delegation to stand with the needs of the non-public school community. Josh Mehlman, FJCC Chairman, expressed the community's sincere appreciation for his willingness to get involved in this vital issue.
The FJCC also presented the NYPD with funds collected in conjunction with Flatbush Hatzoloh, Flatbush Shomrim, and elected officials in memory of the three officers killed this year. At the same time, the three new Brooklyn South commanders were welcomed. Many local precinct commanders, as well as elected officials, were in attendance.
Car-Free Parks
Mayor Bill de Blasio announced what he calls permanent improvements to Central Park and Prospect Park, that will make the majority of each park car-free, with park drives dedicated solely to recreation for the first time in more than a century. The changes will restore major sections of the parks to their original vision as recreational paths, making the parks healthier, safer and more accessible to millions of New Yorkers.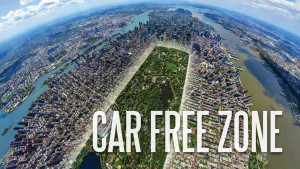 Central Park's entire loop drive above 72nd Street will be permanently car-free, while Prospect Park's West Drive between Grand Army Plaza and Park Circle, previously open to motor vehicle traffic for two hours during weekday afternoons, will also be permanently reserved solely for recreation.
Governor Christie No Longer Supports
Common Core Standards
NJ Governor Chris Christie is backing away from the use of Common Core school standards, saying the system isn't working for students in New Jersey.
In a recent speech he said that the standards have brought confusion and frustration to parents and classrooms. "It's now been five years since Common Core was adopted. And the truth is that it's simply not working. Instead of solving problems in our classrooms, it is creating new ones. And when we aren't getting the job done for our children, we need to do something different."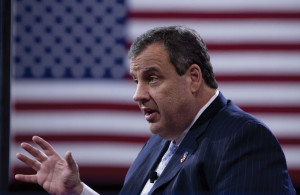 He continued, "It is time to have standards that are even higher and come directly from our communities. And, in my view, this new era can be even greater by adopting new standards right here in New Jersey."