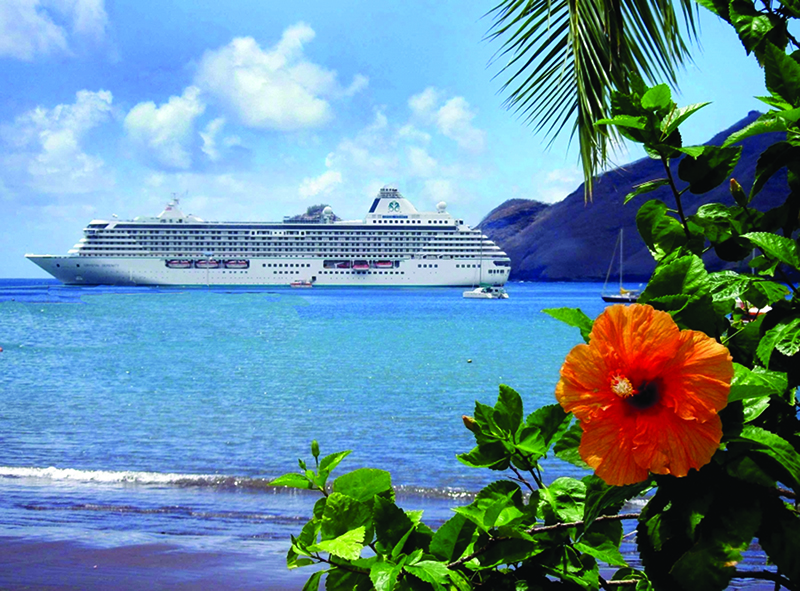 As we had already departed New York, and were cruising somewhere in the Caribbean, I felt excluded from all the activity that was taking place throughout the world. I felt cut off from those Jews who were mourning the loss of their families and friends in Pittsburgh. Shul services were being arranged, and I wouldn't be able to attend them. I needed to do something on the cruise, to reclaim Shabbat in the name of love and to show solidarity with those Jews around the world who were all attending shul services on Friday night.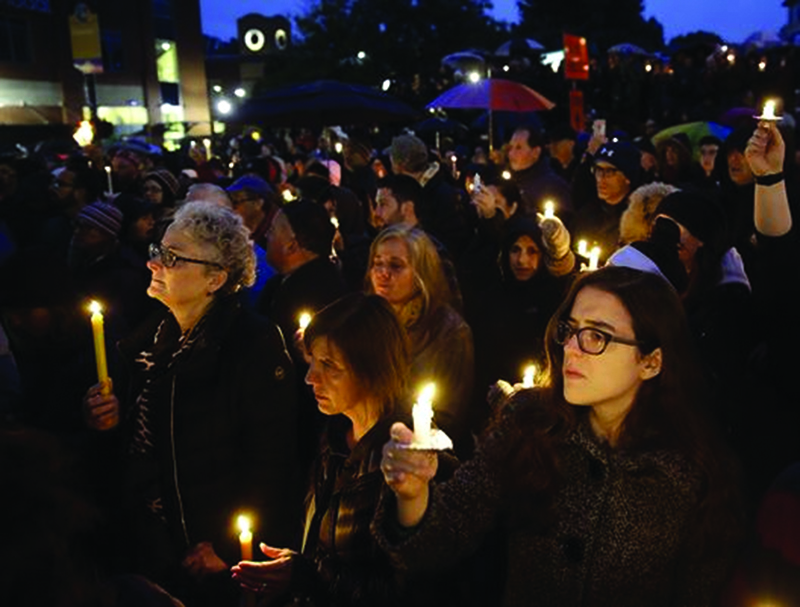 The Crystal Cruise that we were on, appeared to have just a handful of Jewish people onboard (only seven attended services the previous Friday night), but I was determined to do something. I spoke with the cruise director and told him I had an idea to hold an interdenominational service. He understood the importance of identifying with the cause, and immediately responded positively to my idea.
At that point, I had a service in place, but nothing more. I had to structure the event; I had a two-part plan. The first part would be interdenominational, and the second part would be a standard Friday night service
For the first part, I needed to find someone to lead the service, I needed to attract people of all faiths, and I needed to get the ship's chaplain involved. The cruise director and I approached the chaplain, who was only too happy to get involved. I told him what I expected from him, and he said he wanted to add a bit of piano music—Amazing Grace. I suggestion Psalm 23, a Psalm of David, to complete that segment. We agreed, and I was happy that part was taken care of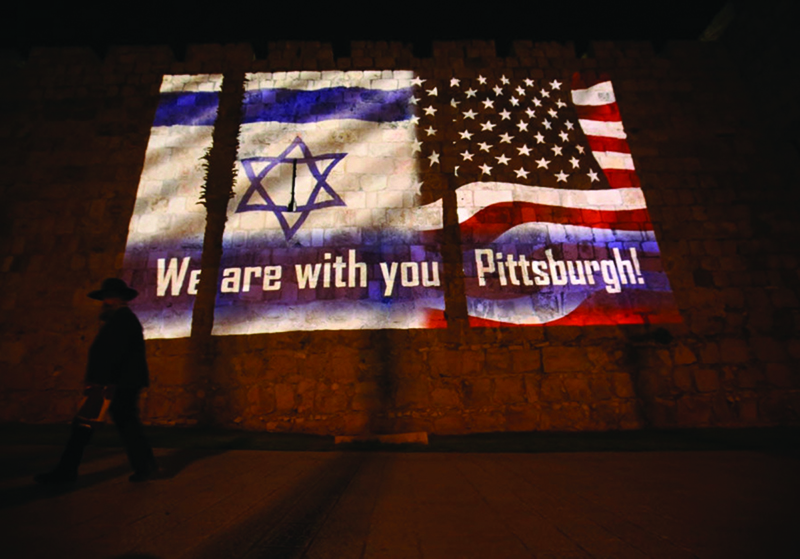 The cruise director was a great help. He publicized and promoted the service, placing notices in the ship's daily news bulletin for three days.
I thought about my opening remarks, I wanted to say something of substance. So, I reached out to my rabbi, Rabbi Mendel Solomon, from Short Hills, New Jersey. I asked him to send me a copy of what he was going to say in his Chabad service that same night. Rabbi Solomon obliged. I had to modify what he sent to suit my time slot. I would read his beautiful abridged message, after my opening address
As fate would have it, at breakfast the next morning I met two sisters who were Holocaust survivors. I told them what I was preparing, and asked them to talk about Anti-Semitism, something they had encountered at a very early age; they agreed immediately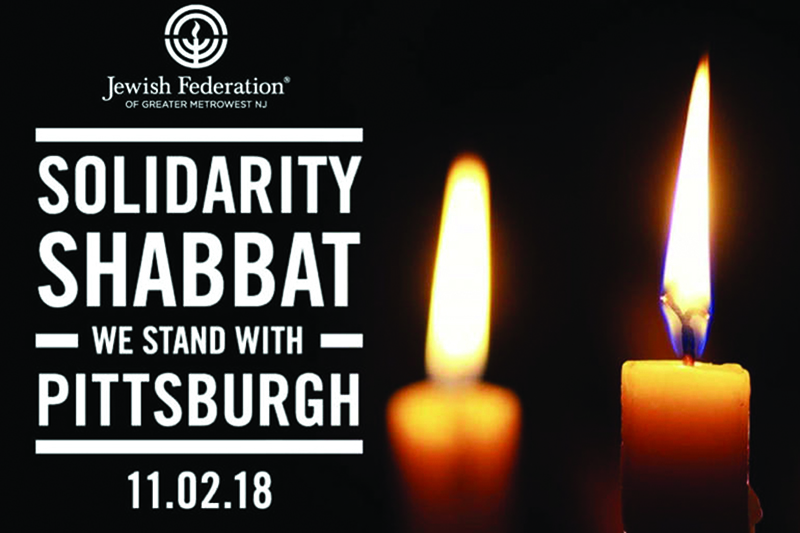 It was all starting to fit together. All I needed was someone to conduct the Shabbat service. If I couldn't find anyone, I would do it myself, but I preferred to find someone else, as I already had enough on my plate.
The following day, I told two of the people who had attended the previous week's service about my plan, (remember, there were only seven). When I mentioned that I needed someone to conduct the service, they immediately offered their services, assuring me they would do everything
On Friday morning we printed out details for the Solidarity Sabbath Service. Not knowing how many people would show up, I thought 25 would be enough. The cruise director suggested that we print 75. At 5:15 that afternoon, when the service commenced, the theater (which holds 134 people) was full and even more people were standing in the aisles.
Towards the end of the service, I asked the audience if anyone else would like to say a few words. A cardiologist from Miami came on to the stage. He gave a very powerful speech about his experiences of anti-Semitism, in Florida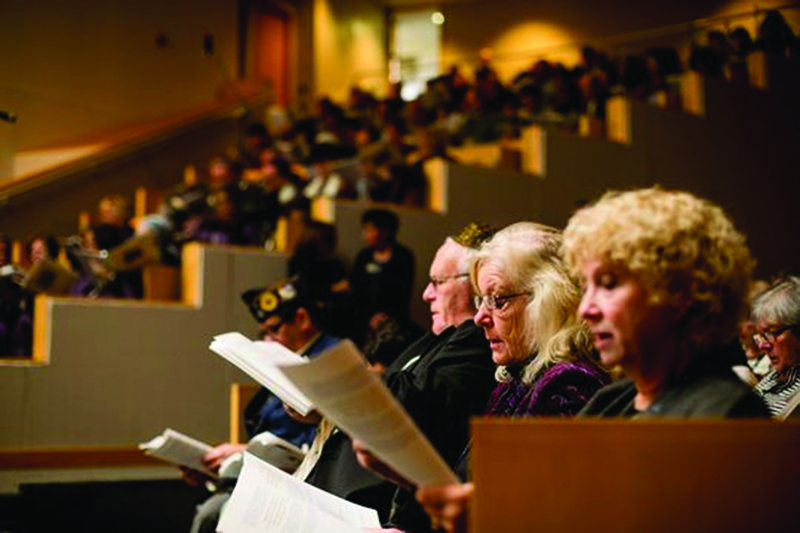 After he spoke, I mentioned that everyone would be very welcome to stay for the Friday night service. About half stayed!
To put this all into perspective, the ship had less than 700 passengers on board, and approximately 20% of them came to the service. I couldn't believe it
The evening ended after about 75 minutes, with kiddish, hamotzi, Gefilte fish, and everyone singing Hatikvah.
It was a resounding success. My team did exceptionally well, and I was pleased to receive so many accolades
I was happy that we managed to do our bit, and put the Solidarity Sabbath evening together—on this very sad occasion—joining with all the synagogues around the world in protest and defiance against the worst attack on Jews in America's history.